Fink products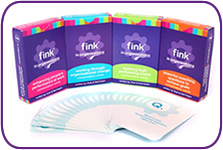 Fink Revolutionises business communications and training in organisations. Inspire are advocates of fink products and you can use them with or without other interventions, dependant on your individual requirements.
"Effective workplace communication is the key to increasing workplace performances and employee retention."
Vicki Espin, Corporate Executive Coach and Author.
Leading organisations, such as The Royal Bank of Scotland, PZ Cussons, Premier Foods and Buckingham Palace have purchased Fink products because they recognise the value of promoting great workplace communication.
Fink offers simple, yet highly effective management tools that can help you:
Build high performing teams
Work through organisational change
Manage people performance at work
Ask powerful coaching questions to achieve goals
As an official distributor inspire can offer you a free no obligation preview of the products so you can see for yourself! Or you can find more information and buy online below.
People
performance
Coaching

Change

Team
performance
Enhancing People's Performance at Work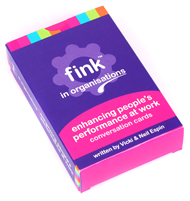 Most people at all levels in your organisation turn up to work to do a great job but sometimes there are factors at play in the workplace which get in the way of them doing just that.
Use this pack to discover how to work with individuals in your organisation to remove barriers to their performance and to create the best opportunity for them to do a great job!
£9.95 and free P&P
Powerful Coaching Questions to Achieve Goals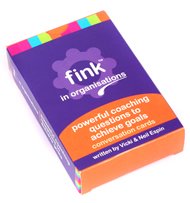 Without doubt coaching can have a powerful impact on the way people show up at work and using coaching as a way of working with people has now become a mainstream leadership approach in many organisations.
Use this pack to put together a well-structured coaching discussion with clear outcomes. Using these questions will definitely challenge people to think for themselves!
£9.95 and free P&P
Working Through Organisational Change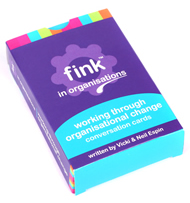 Organisational change is now an ever-present part of organisational life. People have come to expect change but often underestimated is the impact change can have on the performance of individuals, teams and ultimately the organisation.
Use this pack to work with people in your organisation to support them to continue to perform well whilst the organisation continues to change.
£9.95 and free P&P
Building High Performing Teams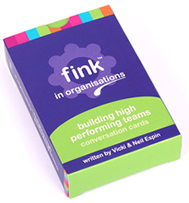 Teams of people working towards a common objective can make a very powerful contribution to organisational performance. Often lack of clarity and effective communication between team members stands in the way of great team performance.
Use this pack with team members, the whole team, stakeholders and customers to consistently raise your team's performance.
£9.95 and free P&P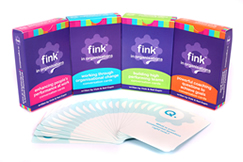 Buy all 4 packs and save
£35.95 and free P&P